We are most happy to have joined the National program "Rao Thieu Duaykan" in which Thai Nationals can book a holiday at our Amaresa Resort & Skybar and enjoy a discount of 40% through the generous support of the Thai Government.
From July 15th, Thai people can apply for a Government subsidy, to cover part of their hotel and food expenses for travel out of their home provinces, under the "Rao Thieu Duaykan" (We Tour Together) program, created to boost a domestic tourism industry hard hit by the COVID-19 pandemic.
Booking a room at our Resort through the Rao thieu Duaykan program is very easy through the special website that is launched by the Thai Government: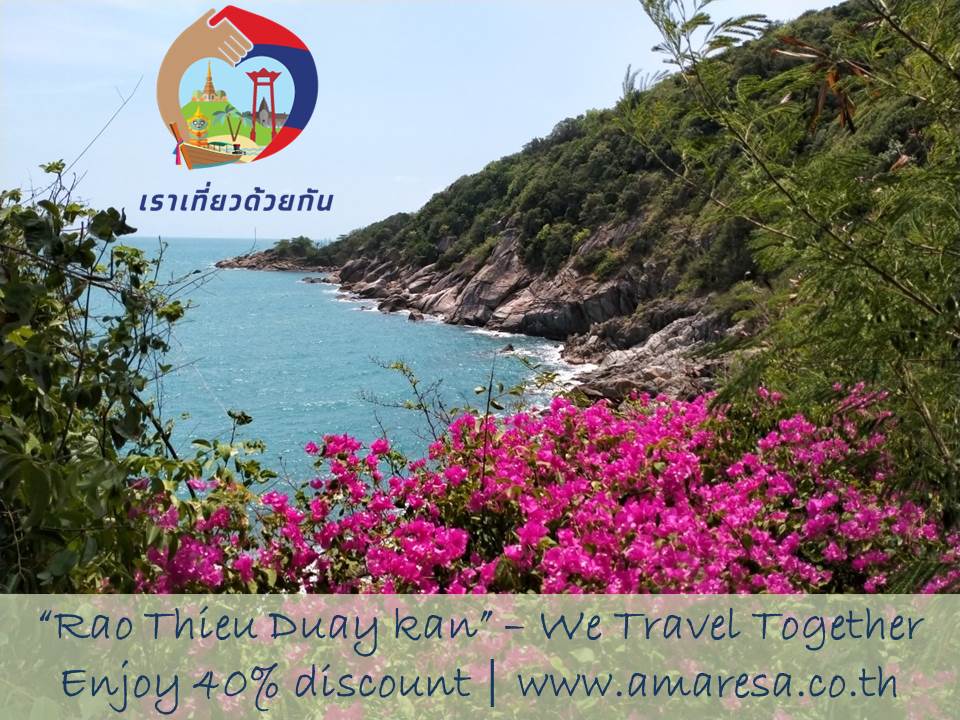 วิธีการจองห้องพัก
ไปที่
เลือกโรงแรมที่ต้องการเข้าพัก choose the hotel
คลิกปุ่มจองตรงกับทางโรงแรมหรือจองผ่านอโกด้า click on booking botton
ใส่เลขท้ายบัตรประชาชน 4 ตัวหลังเพื่อยืนยันตัวตน put last 4 digits of your id
เลือกห้องพัก choose the room
ทำการชำระเงินค่าห้องพัก pay for the booking
เมื่อไปถึงที่พักเช็คอินด้วยการสแกน QR code you will receive QR code for check in.