Recharge at Amaresa Resort
Your holiday at Amaresa Resort starts when you awaken in one of our cozy wooden cabins. Be it by the gentle sound of the waves of the ocean hitting the rocks, the breeze of fresh air caressing the leaves of the many trees of the resort or the chirping sound of the birds.
As you open the curtains the spectacular view over the emerald-blue sea will be the most unforgettable feat of your holiday. All our cabins are facing East and with stepping on your balcony you will feel the rays of the sun warmly welcoming you to come out. You will feel part of nature instantly.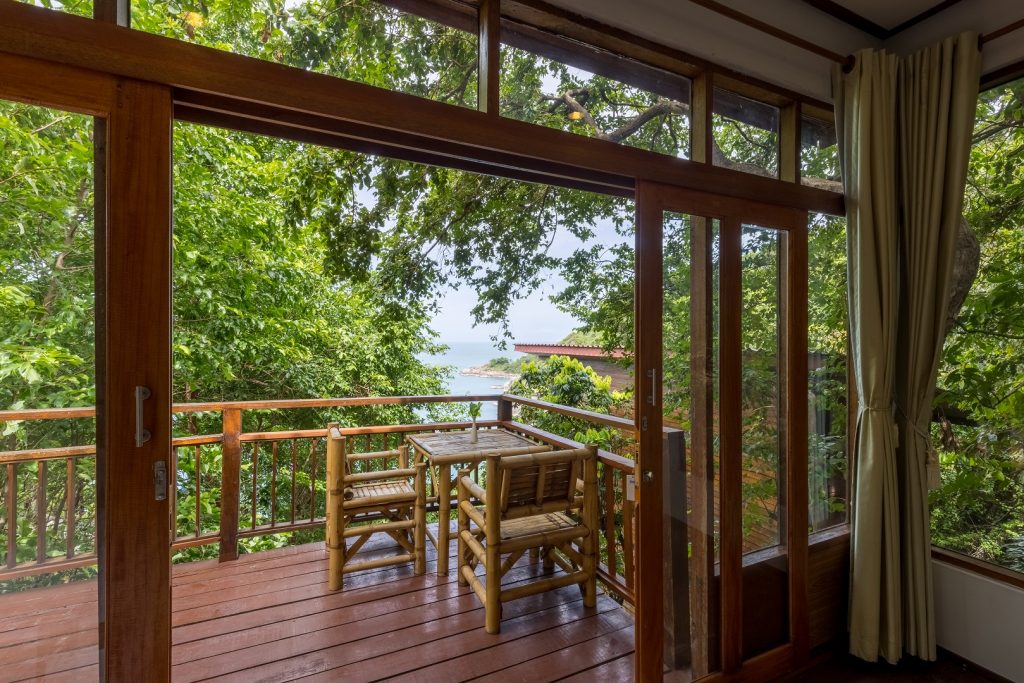 A short walk along the green paths will lead you to the skybar where you will be greeted by our staff and offered a choice of Thai or Continental breakfast.
Our resort is designed to allow our guests to experience nature at its fullest. Whether you are at one of our lounge corners or taking a stroll along the waterfront area, your mind will calm down and a serene bliss will nestle in your inner self.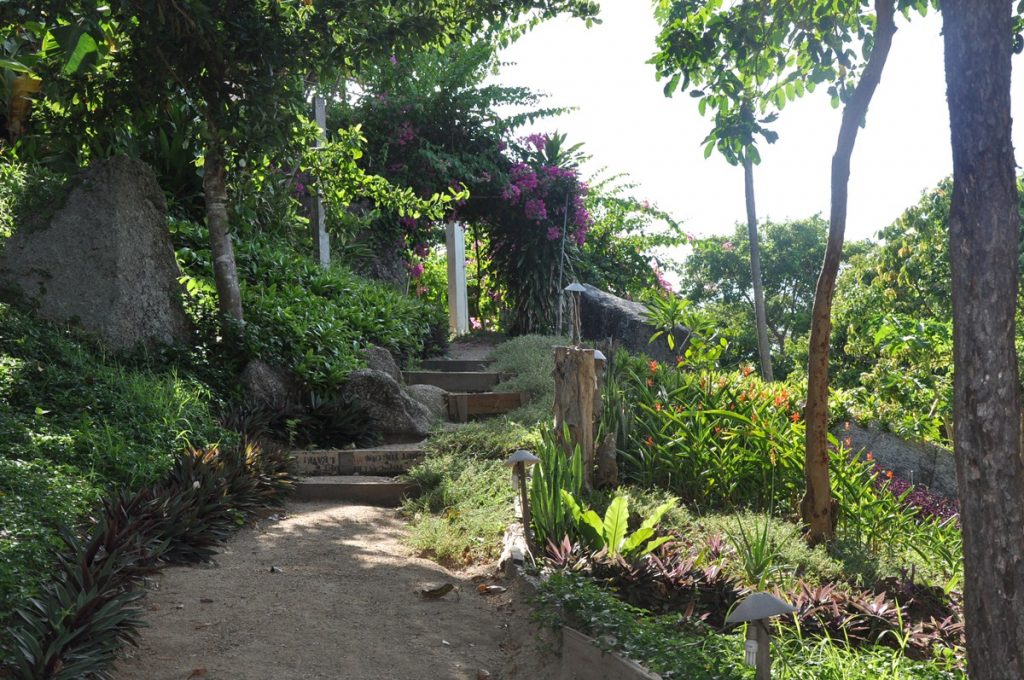 During the hottest hours of the day you can choose from a range of ways to completely relax and do as little as possible. These may include taking a stroll around the area, reading a book, operate your tablet or smartphone, or just lay down in a hammock or lazy chair.
The change in shades, a slightly cooler breeze, the birds chirping a little differently are the signs that the afternoon is on its way and not long after the sun can been seen setting gracefully in the West. The best place to spot this sight is at the rooftop terrace while you enjoy a cocktail.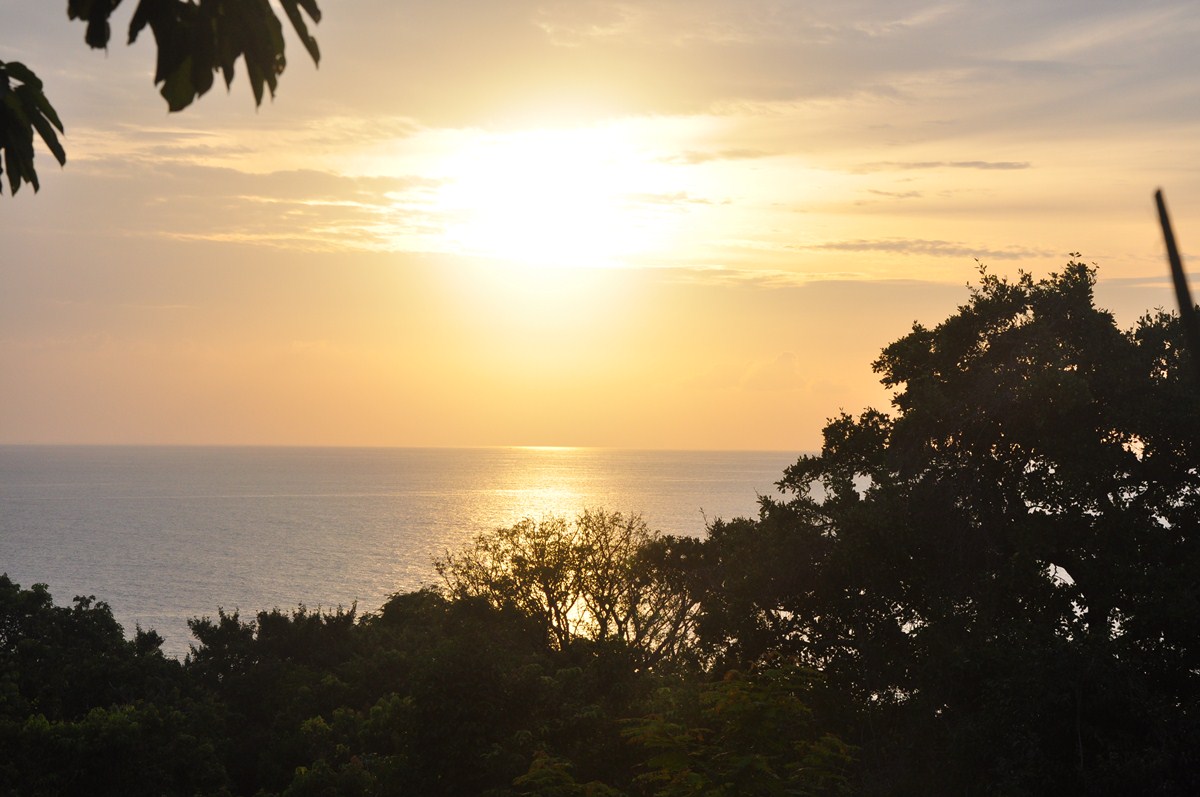 As the night falls, our kitchen team will prepare the most delicious and authentic Thai dinner. Our charming restaurant is the place to enjoy great Thai food, meet other guests and share experiences.
Important notice: The pandemic crisis has forced us to find ways to cut operational costs. Because of this we have closed the restaurant at present. We are however able to serve you a simple breakfast and there are a few restaurants open in Haad Rin, who can deliver food to our resort. Our staff will be more than happy to guide you in ordering the food. We hope you understand our situation.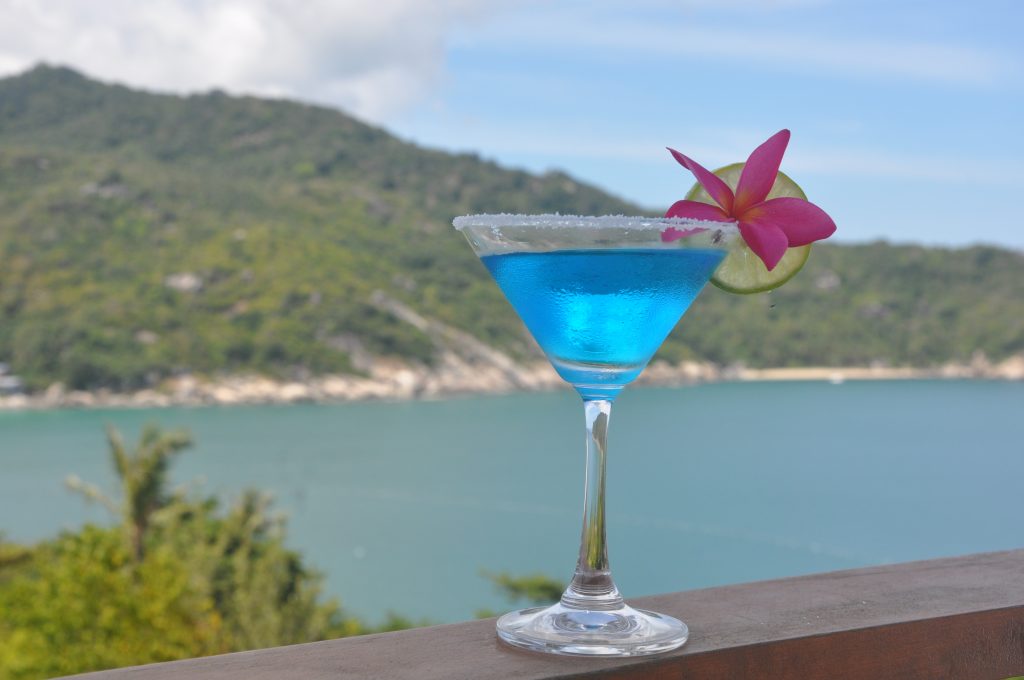 The next morning? You do it all over again.